Charles Brooks to Headline Jazz Listening Room Series
in His Final LA Show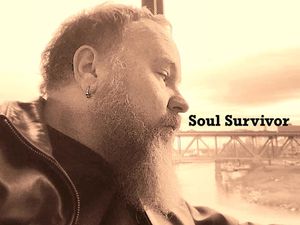 Louisiana's favorite four-mallet jazz vibraphonist Dr. Charles Brooks will be headlining and premiering original new music at The Baton Rouge Arts Council's Jazz Listening Room series on Friday, May 28, in what will be his last show in Louisiana. Dr. Brooks has accepted a tenure-track position at the University of North Alabama. 
The Jazz Listening Room is a series of cabaret-style jazz concerts featuring nationally and internationally known acts in the intimate setting of Chorum Hall. Most acts featured in this series showcase an astounding level of talent that can be found locally, regionally, and statewide. Brooks is known for his innovative four-mallet vibraphone techniques as he works his improv magic through effects pedals, entertaining and wowing music lovers alike. Joining him in his last LA performance will be local talents Michael Foster and Chris "The Katt" Lee, both of The Michael Foster Project, as well as guest jazz guitarist Scott Hall of Nashville, TN.  
The concert will take place on the outdoors patio of Chorum Hall, located between N Ardenwood and Lobdell on Executive Park Drive. Masks and social distancing are required to attend these performances. Tickets are limited and currently are on sale at www.BonTempsTix.com.
Charles Brooks is a professional vibraphonist, percussionist, hand drummer, pianist, clinician, composer, and college educator in Baton Rouge. In April 2019, he started the weekly live-streaming music series Friday Night Vibes, which he plans to continue holding. All previous and current FNV shows are available online at www.TheCharlesBrooks.com/friday-night-vibes. Come August 2021, he will be the new Asst. Professor of Audio Engineering at the University of North Alabama in the Muscle Shoals area. Dr. Brooks has been running the audio engineering department at Baton Rouge Community College and mentoring budding musicians and recording artists since 2008.  
Come show some love and enjoy the experience!